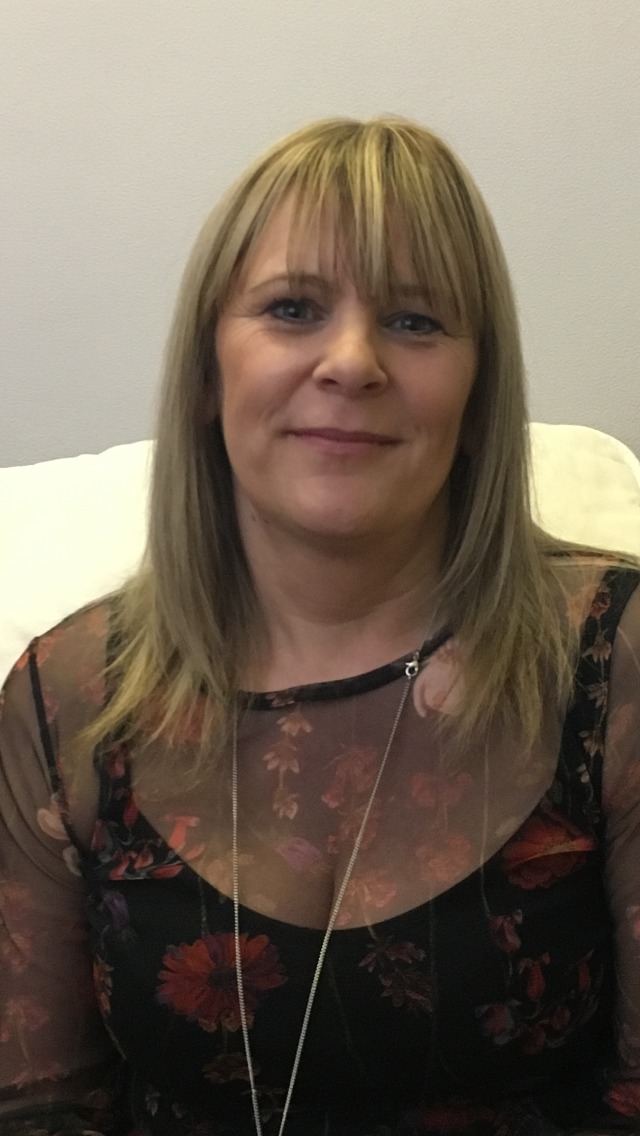 Sarah Donlon
Online Therapist, Online Counsellor • Female • Carlisle, Cumbria
Non-judgmental, easy to talk to and empathic. Also trained in LGBT.
https://www.facebook.com/sarahjanecounselling send an email 07788313885
---
About the Practitioner
Are you struggling with things that life are throwing at you? Do you have an difficult past that you can't seem to leave behind? Are you confused about your sexuality or gender? Has one of your family members come out as gay or transgender? I'm Sarah and I am a qualified Person Centred Counsellor and I am also currently training in cognitive behavioural therapy. I believe that my clients have the desire and the capacity to grow towards fulfilling their true potential, and they are the experts on their own lives. I will work with you to help you to understand yourself more fully and to find your own inner resources. With greater self-awareness and trust in yourself, I hope that you will be able to make constructive changes, leading to a more satisfying and meaningful life. I am non-judgmental, genuine, open and I love my work that I do. I find it so rewarding that I can help others as I was helped by my counsellor some 15 years ago. I have seen firsthand how difficult life can be, but I have also seen how counselling can help, and with the willingness to believe in myself led me to make constructive changes in my life, which in turn has made me into the positive happy person that I am. If I can get here, then so can you! I have worked at the LGBT, counselling lesbians, gays and trans. I also have worked counselling non-LGBT clients such as victims of the floods, as a school counsellor and for the Samaritans. I also have my own external clients that have brought issues such as loss, grieving, issues in childhood, anxiety and depression. I also have experience in working with young people, bullying, and as a parent with an autistic child; I am empathic in understanding how difficult that can be. My prices are stated below, Please give a minimum of 24 hours for cancellation of appointments, or a 50% fee will be charged. I am also on Facebook https://www.facebook.com/sarahjanecounselling or you can email me at sarahjanecounselling@hotmail.com
Areas of Expertise
Anxiety And Depression
,
Assertiveness
,
Body Image
,
Career
,
Childhood Issues
,
Confidence
,
Decision Making
,
Financial Issues
,
Goal Setting
,
Grief And Bereavement
,
Life Direction
,
Motivation
,
Parenting
,
Personal Development
,
Relationships
,
Self Esteem
,
Sexual Abuse
,
Sexual Problems
,
Sexuality
,
Stress And Burnout
,
Trauma Recovery
Service Options
Email, In-person appointment, Telephone, Text Chat, Webcam
Fees & Payment Options
My fees per hour are £40 for face to face appointments, £35 for telephone or webcam appointments. Emails are charged at £35 - I will typically spend 1 hour reading your email and replying. Instant messaging £35 - Again I will spend one hour texting.
---
Professional Details
Professional Association Registration Details
BACP (British Association for Counselling & Psychotherapy)
Qualifications
• Diploma in Person-Centred counselling - University of Cumbria - 2009
• Working towards Level 3 Diploma in Cognitive Behavioural Therapy.
Certificates:
• Awareness of child abuse and neglect core V4
• Working with young people in the LGBT community
• Working with Trans-identified and Trans-historied clients in your own practice
• Treating Generalised Anxiety disorder and Panic Attacks
---
Contact Sarah Donlon