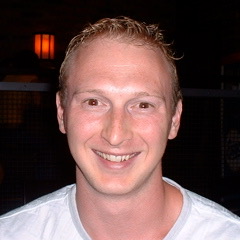 Anthony Koller - Dr. Anthony Koller
Online Therapist, Online Counsellor • Male
I am a warm and empathetic person who is extremely hard-working.
www.dranthonykoller.co.za send an email +27829473536
---
About the Practitioner
I am Dr. Anthony Koller, a fully qualified medical doctor who has specialised in Psychiatry. I currently run a private psychiatry practice. However, I am also an online therapist and counsellor. I have been a medical doctor since 2008 and have been providing some form of therapy or counselling for at least 10 years or more. I currently do all my online therapy and counselling through a secure, encrypted, platform called Expertise Direct. Here you can be sure your sessions are 100% private and secure. Currently, all my online therapy and counselling is via WebVideo/Teletherapy i.e online video connection similar to Skype. Payment for my sessions is automatically calculated via PayPal which is embedded in Expertise Direct. Therefore you need a PayPal account, which is free to set up. Then to contact me for a session or make a booking you can go to the URL https://www.expertisedirect.com/find-an-expert/dranthonykoller. You pay me per min of my time and expertise. As an online therapist/counsellor I provide services to adolescents, adults and couples. I provide brief, supportive psychotherapy, cognitive behavioural techniques, and longer-term, more in-depth, talk therapy. I cover issues from anxiety, depression, relationship difficulties, issues in the workplace. However, I also provide online counselling for people who might feel lost to some degree, perhaps without purpose or struggling to find meaning in their life. I am sure I can go a far way to helping you with your particular issues, getting your life back on track and I prevent any of your problems from holding you back in life. I look forward to being able to meet you and trying my best to provide you with the most competent professional care possible. Warm Regards Dr Anthony Koller
Areas of Expertise
Anxiety And Depression
,
Assertiveness
,
Career
,
Confidence
,
Decision Making
,
Goal Setting
,
Grief And Bereavement
,
Life Direction
,
Motivation
,
Pain
,
Personal Development
,
Phobias
,
Relationships
,
Self Esteem
,
Sexual Problems
,
Stress And Burnout
,
Trauma Recovery
Service Options
Webcam
Fees & Payment Options
You need to have an existing PayPal account or open a new one (it is free). My fees are $150/hour which is roughly £115/hour. You can link all major credit cards and your bank account to your PayPal account.
---
Professional Details
Professional Association Registration Details
FCPscyh(SA) - Fellow of The College of Psychiatrists of South Africa HPCSA - Health Professions Council of South Africa - Member No: MP0691720 BHF -Board of Healthcare Funders of Southern Africa - Practice No: 0658537
Qualifications
BSc.(UJ) Cum Laude - Bachelor of Science Degree in Pure Maths and Computer Science - University of Johannesburg - 2001
MBBCh.(Wits) With Distinction - Bachelor of Medicine and Bachelor of Surgery, University of The Witwatersrand - 2007
MMed (UCT) Psychiatry With Distinction - Master of Medicine in Psychiatry, University of Cape Town - 2016
FCPscyh(SA) - Fellow of The College of Psychiatrists of South Africa - 2015
---
Contact Anthony Koller