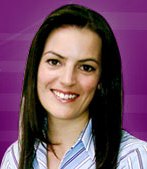 Jacqueline Pigdon
Online Coach • Female
www.jinalife.co.uk send an email +44 (0) 7500 626 935
---
About the Practitioner
Jacqueline Pigdon is Australia's No.1 Existentialist Spiritual Coach and the Co-Founding Director of an Award Winning Personal Development Business ~ Jina Life. Jina Life provides unique insights to individuals, couples and groups by bringing out the full potential in each and everyone they work with. Jacqueline's friendly yet dynamic and direct approach allows her to help and guide people by quickly getting to the root of the issue and highlighting the steps needed to resolve these issues. Jacqueline began with face-to-face life coaching in her local area of Geelong and Melbourne and soon expanded to coach people both interstate and internationally as phone and internet coaching became ever so popular. With today's technology no matter where you are you can have Jina Life coaching and spiritual guidance right there in your very own home or office! Jacqueline believes that we all have more choices and more demands on our lives than ever before. In a fast-changing world, the greatest skill we can have is to develop our mindset, understand ourselves, and the people around us and most importantly be at peace with ourselves.
Areas of Expertise
Childhood Issues
,
Gambling
,
Self Esteem
,
Stress And Burnout
Service Options
Email, In-person appointment, Telephone, Text Chat, Webcam
Fees & Payment Options
First FREE Life Strategy Session! Online programs start from £47 per month Payment via Credit Card, PayPal, Direct Debit.
---
Professional Details
Professional Association Registration Details
.
Qualifications
Bachelor of Science
Certificate IV Life, Career, Business & Executive Coaching (http://www.lcia.com.au)
---
Contact Jacqueline Pigdon