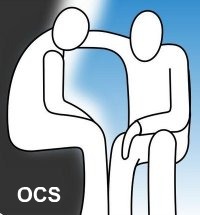 Faith Moyo - The Online Counselling Service
Online Therapist, Online Counsellor, Online Coach • Female
www.onlinecounsellingservice.co.uk send an email
---
About the Practitioner
Faith is the Therapy Director at The Online Counselling Service, a professional UK based Counselling and Personal Development Coaching Organisation. Professional Therapists provide 24 hour, worldwide Online Counselling and Telephone Therapy. Clients are able to access the service 7 days a week from work, abroad or the comfort of their own home. Therapeutic support is offered via secure:
Email
Instant Chat Messenger
VoIP or PC to PC calling
Telephone

If you are in need of personalised support from experienced professionals, you can get the help you need today, positive changes are just a click away!
Areas of Expertise
Alcohol And Drug Use
,
Anxiety And Depression
,
Assertiveness
,
Childhood Issues
,
Confidence
,
Goal Setting
,
Grief And Bereavement
,
Life Direction
,
Personal Development
,
Relationships
,
Self Esteem
,
Stress And Burnout
Service Options
Email, Telephone, Text Chat
Fees & Payment Options
Fees: Payments are securely made via Paypal. A Paypal account is not required. All major Debit cards and Credit cards are accepted.
Online and Telephone Counselling Fees are £30 - £50
Discounts of 25% off are available as well as Student rates
---
Professional Details
Professional Association Registration Details
ISMHO - International Society for Mental Health Online
CCC - Counselling Code of Conduct
PPS - Psychologists Protection Society
Qualifications
Psychology
Advanced Graduate Qualifications in Counselling and Psychotherapy
Advanced Graduate Diploma in Addictions Counselling
Advanced Diploma in Child Psychology
Diploma in Drug and Alcohol Counselling
Certificate in Bereavement Counselling
Certificate in Treatment for Grief and Depression
Certificate in Domestic Violence Counselling and Motivational Interviewing
Certificate in Mentoring
Certificate in Crisis Intervention
Certificate in Online Therapy - Text, Audio, Video and Virtual Reality
Certificate in Written Communication Skills for Online Therapy
Certificate in Case Management
Certificate in Ethics for Mental Health Professionals
Certificate in Boundaries in Mental Health Treatment
Certificate in Treating Co-occurring Disorders
Certificate in Treatment for Heroin Addiction
Certificate in Mental Health Treatment for Persons with HIV
Certificate in The Philosophy of Integrated Treatment
Certificate in Continuing Professional Development
Dual Diagnosis: Understanding Co-occurring Mental Illness and Substance Misuse Disorders
Certified Training Courses:
Personal Development Coaching
Building Self Esteem and Confidence
Reframing Techniques
Developing Motivation
Influencing other people
Developing a Positive Mental Attitude
Building stronger relationships
Trauma and Addictions in the Workplace
Technology And The Therapist – The Impact on Healthy Living
Effects of Alcohol and HIV Infection on the Central Nervous System
---
Contact Faith Moyo