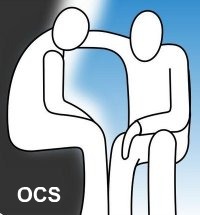 Faith Moyo - The Online Counselling Service
Online Therapist, Online Counsellor, Online Coach • Female
www.onlinecounsellingservice.co.uk send an email
---
About the Practitioner
Faith is the Therapy Director at The Online Counselling Service, a professional UK based Counselling and Personal Development Coaching Organisation. Professional Therapists provide 24 hour, worldwide Online Counselling and Telephone Therapy.
Clients are able to access the service 7 days a week from work, abroad or the comfort of their own home. Therapeutic support is offered via secure:
Email
Instant Chat Messenger
Skype
Whatsapp
Telephone

Areas of Expertise
Alcohol And Drug Use
,
Anxiety And Depression
,
Childhood Issues
,
Confidence
,
Grief And Bereavement
,
Personal Development
,
Relationships
,
Self Esteem
,
Stress And Burnout
,
Trauma Recovery
Service Options
Email, Telephone, Text Chat
Fees & Payment Options
Fees: Payments are securely made via Paypal. A Paypal account is not required. All major Debit cards and Credit cards are accepted.
Online and Telephone Counselling Fees are £40 - £60
Discounts of 25% off are available as well as Student rates
---
Professional Details
Professional Association Registration Details
ISMHO - International Society for Mental Health Online
UKICP - UK & Ireland Counsellors & Psychotherapists
SFTR - National UK Therapists Register
PCA - Person Centered Approach
CCC - Counselling Code of Conduct
PPS - Psychologists Protection Society
Qualifications
Post Graduate
• Graduate Qualifications in Counselling and Psychotherapy, Masters level, MSc
• Post Graduate Diploma in Counselling, Level 7, PGDip
• Advanced Graduate Certificate in Addictions Counselling, AdvGradCert
Level 6 - Degree level
• Psychology
Level 5 - Higher Education
• Counselling, DipCouns
• Child Psychology, DipHE
Diplomas
• Bereavement Counselling
• Family and Relationship Counselling
• Sexual Abuse Counselling - Accredited
Certificates
• Mentoring
• Bereavement Counselling
• Mindfulness Behaviour Therapy
• Acceptance and Commitment Therapy (ACT)
• Online Counselling Skills
• Online Therapy - Email, Text, Audio and Video
• Continuing Professional Development
• Domestic Violence Counselling and Motivational Interviewing
Training Courses
• Equality and Diversity
• Dealing with Stress, Anxiety and Depression
• Personal Development Coaching
• Emotional Freedom Technique (EFT)
• Justice and Human Rights
• Technology and Therapy
• Trauma Informed Coaching
• Crisis Intervention
• Race, Ethnicity and Discrimination
• Boundaries in Mental Health Treatment
Continuing Professional Development
• Domestic Violence and Abuse
• Trauma Informed Care
• Grief and Depression Treatment
• Understanding Eating Disorders
• Advanced Therapeutic Communication
• Trauma and Addictions
• Mental Health Ethics
• Co-occurring Disorders Treatment
• Anxiety Awareness
• Postnatal Depression Awareness
• Healing Family and Relationship Trauma
• Dual Diagnosis: Mental Illness and Substance Misuse
• Mental Health Treatment for people with HIV
• Post Traumatic Stress Disorder Awareness
---
Contact Faith Moyo