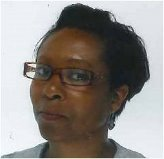 Lorraine Green - Therapy In Action
Online Therapist, Online Counsellor • Female • Brighton
Compassionate counselling, to help improve your emotional well-being
www.therapyinaction.org.uk send an email 07596 711 469
---
About the Practitioner
My overall aim is to help clients feel better! And reach a more balanced mental state of well-being. I offer caring, supportive counselling. I help clients explore psychological difficulties or life experiences which may be weighing them down and disrupting healthy emotional well-being. My therapeutic approach is tailored to each individual and I have experience of a wide variety of psychological difficulties and problems. The core of my approach is psychodynamic, which means I help clients make sense of underlying emotional patterns and forces which may be having a negative impact. I also draw on some CBT techniques and mindfulness in order to provide clients with techniques they can apply themselves.
Areas of Expertise
Anxiety And Depression
,
Body Image
,
Career
,
Childhood Issues
,
Confidence
,
Grief And Bereavement
,
Life Direction
,
Motivation
,
Personal Development
,
Relationships
,
Self Esteem
,
Sexual Abuse
,
Sexuality
,
Stress And Burnout
,
Trauma Recovery
Service Options
Email, In-person appointment, Telephone, Webcam
Fees & Payment Options
Therapy sessions via webcam, email or telephone start at £35.
---
Professional Details
Professional Association Registration Details
BACP (British Association for Counselling & Psychotherapy)
Qualifications
Post graduate Diploma in Counselling and Psychotherapy
BSc. Hons. Psychology
Cert in counselling skills
---
Contact Lorraine Green