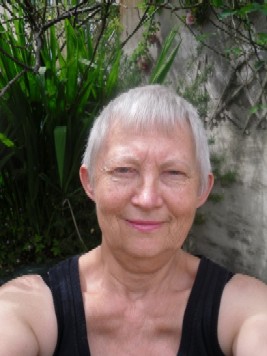 Jill Edwards - Invitationtotalk
Online Therapist, Online Counsellor • Female • BS5 8AH
My practice is effective, warm, friendly and safe and professional.
www.invitationtotalk.co.uk send an email 01179393240
---
About the Practitioner
Invitation To Talk You are invited to use a variety of venues in our meeting together. I will happily see clients through e-mail, chat, telephone or face to face. I have found a combination of weekly e-mails with half hour telephone conversations particularly effective and supportive. I provide counselling for anxiety, couples counselling, relationship, anger and bereavement counselling. I am a specialist addictions counsellor for food, gambling drugs, alcohol and OCD. I coach students and professionals to prepare essays/reports and to do presentations and job interviews. Call me to see me at Church Road, St George, Bristol. I invite you to counselling that is warm and friendly place where you feel understood and supported to find a way forwards that fits with what you want for yourself. As a BACP Accredited counsellor, I offer a safe, confidential, ethical and effective practice. Call me to arrange therapy in what ever media venue you prefer. To be happier I invite you to work collaboratively with me to achieve a happier life style, with positive direction and a sense of satisfaction with life. To make sense of things We will use our conversation to give you the chance to express yourself, through feeling and sensitive exploration of your life experiences and to make sense of your self and gain the capacity to live comfortably with yourself. To sort out relationships I work with individuals and couples in relationship. It is in relationships that we see who we are and this is where much of our happiness and unhappiness is found. Many of our significant choices are connected to the way other people affect our lives. I work hard to support individuals as they rebuild their relationship and make this an opportunity for personal growth. Thinking and feeling As we set about working together you will no doubt identify aspects of thinking and behaviour that you may want to change and we can then develop a plan for what to do to implement these changes over a period of time. Fears, Obsessions and Addictions Some people are caught up in fears they dont understand or obsessions to food, gambling or alcohol and drugs. The life they want is displaced and their thinking is disrupted by the new priorities. They suffer from the consequences they cannot control. These situations can turned around and I invite you to work with me to find out what went wrong and re-establish your sense of life and the directions you want to take. You may like to look at the www.therecoverclinic.co.uk if you are concerned with issues around food. They support the work I do with food issues. Body and Mind The healing process works to enhance your sense of physical presence, working with the way any emotional pain, anxiety or depression has been felt in the body, the way your body expresses itself as a result of trauma or illness. Goals and Aspirations We will find time to clarify, what your directions, values and passions are so that your plans for the future see you getting to the place you want to go to. Call me Call me for a chat, e-mail me or meet briefly for a coffee to re-assure yourself that you can get on with the person you are considering counselling with. Please feel free to drop me an e-mail to give me an idea of what you may have liked or not liked about this web-site. It may correct misunderstandings. The contact details are: Home: 0117 9393240 Mobile: 07948354827 E-mail: [email protected] I welcome clients to my practice at Flat C, 272 Church Road, St George, Bristol, BS5 8AH, but where necessary I will do home visits.
Areas of Expertise
Alcohol And Drug Use
,
Anxiety And Depression
,
Assertiveness
,
Body Image
,
Career
,
Childhood Issues
,
Confidence
,
Decision Making
,
Financial Issues
,
Gambling
,
Goal Setting
,
Grief And Bereavement
,
Life Direction
,
Motivation
,
Pain
,
Personal Development
,
Phobias
,
Relationships
,
Self Esteem
,
Sexual Abuse
,
Sexual Problems
,
Sexuality
,
Spirituality
,
Stress And Burnout
,
Trauma Recovery
Service Options
Email, In-person appointment, Telephone, Text Chat
Fees & Payment Options
Fees Normal face to face fees are £35.00-40.00. Weekly e-mail with 30 minute telephone consultation is £30.00 I will discuss concessionary rates.
---
Professional Details
Professional Association Registration Details
BACP (British Association for Counselling & Psychotherapy)
Member of Online-Counselling-Network, trained on line by Kate Anthony CEO
Qualifications
Masters in Science Counselling, Bristol University
---
Contact Jill Edwards