Therapy & Counselling Resources > Spirituality
Spirituality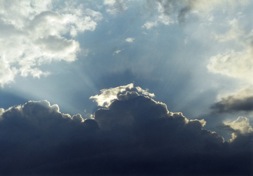 Spirituality is about experiences of deeper sense of meaning and purpose. For many people, connecting with their spirituality can help them find a sense of inner peace or happiness.
Spirituality does not need to concern a particular belief system or religion but can be more about how one lives life day to day or how one views the world. For some people, spirituality is about a connection with nature, or the universe or other people. For some people, spirituality is about a connection with God or a higher being. Religion can be a way of expressing spirituality but there are other means of expression as well.
There are counsellors, therapists and coaches working over the Internet who specialise in spiritual matters. It can sometimes be helpful to discuss spirituality in the context of grief and bereavement, depression or addiction to drugs or alcohol. Spirituality can provide people with methods or techniques that get them through difficult times or help them to cope with pain, loss or other hardship. Spirituality can be connected with rituals and worship, meditation, pilgrimages, retreats, prayer, yoga and creative activities. Some people look to their faith for the guiding principles of life. Some people like to share their spirituality with others while for some it is a personal matter. These are all points of discussion for a therapeutic conversation about spiritual matters.
When deciding on a counsellor, therapist or coach, think about whether spirituality is one of the subjects you are likely to want to explore together. You are free to ask the practitioner about their own spiritual orientation or practices and whether they are prepared to discuss religious or faith matters with you. Choose an online therapist, counsellor or coach who you feel comfortable talking with about spirituality if this is important to you.
This information is only general and is not a substitute for a professional consultation.
Tweet
Featured Practitioner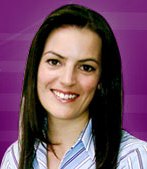 Jacqueline Pigdon
Jacqueline Pigdon is Australia's No.1 Existentialist Spiritual Coach and the Co-Founding Director of an Award Winning Personal Development Business ~ Jina Lif...
Articles
Alcohol And Drug Use
Anxiety And Depression
Assertiveness
Body Image
Career
Childhood Issues
Confidence
Decision Making
Financial Issues
Gambling
Goal Setting
Grief And Bereavement
Life Direction
Mediation
Migration And Relocation
Motivation
Pain
Parenting
Personal Development
Phobias
Relationships
Self Esteem
Sexual Abuse
Sexual Problems
Sexuality
Spirituality
Stress And Burnout
Trauma Recovery