Therapy & Counselling Resources > Sexual Problems
Sexual Problems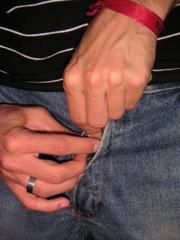 Sexual problems that therapists and counsellors can help with include
Sexual dysfunction and erectile dysfunction
Concerns about sex addiction or addiction to pornography
Ejaculation and orgasm difficulties
Problems with libido, desire or arousal
Pain during sex
Sexual problems can be caused by physical issues, stress, depression, past trauma, body image problems, phobias or the use of alcohol or drugs.
Treatment can involve relationship counselling, learning relaxation techniques, practising physical techniques or conversations with a therapist that explore the way in which your thinking or ideas about sex have been constructed. Behavioural training or cognitive therapy might help to change the patterns you or your partner have around sex. The therapist might give you activities to do as part of treatment.
Counsellors and therapists who specialise in working with sexual problems are used to talking about these matters so there is no need to be embarrassed about discussing them. Many people find it is easier to discuss sexual problems over the telephone or Internet by webcam, instant chat or email. Online counselling for sexual problems can feel more private than meeting with a practitioner in person and some therapists and counsellors offer a highly degree of anonymity. In addition, you do not need to leave home to discuss a sexual problem online, which is important when confidentiality is an issue.
Some sexual problems have physical causes and for these it is best to discuss them with a medical practitioner who can examine you and provide treatment options. If you think your sexual problem might have a physical cause, check it out with a GP or sexual health clinic. Or you might like to seek the assistance of an online therapist or counsellor in finding ways to discuss a sexual problem with a medical practitioner.
Photo credit: Stefan Wagner
This information is only general and is not a substitute for a professional consultation.
Tweet
Featured Practitioner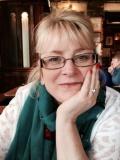 Maureen Brumby
Hello, my name is Maureen Brumby and I am a professionally qualified and experienced counsellor and counselling supervisor. If you are struggling with life rig...
Articles
Alcohol And Drug Use
Anxiety And Depression
Assertiveness
Body Image
Career
Childhood Issues
Confidence
Decision Making
Financial Issues
Gambling
Goal Setting
Grief And Bereavement
Life Direction
Mediation
Migration And Relocation
Motivation
Pain
Parenting
Personal Development
Phobias
Relationships
Self Esteem
Sexual Abuse
Sexual Problems
Sexuality
Spirituality
Stress And Burnout
Trauma Recovery