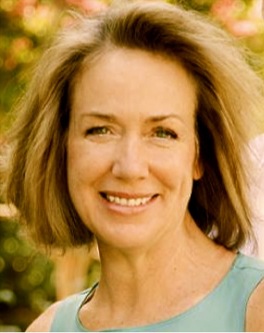 Darylle Monnington
Online Therapist, Online Counsellor, Online Coach • Female
Effective, evidence based therapy without the psycho-babble
www.daryllemonnington.com send an email 0780 975 9237
---
About the Practitioner
-Research consistently shows that the average person at the end of therapy is better off than 80% of those who do not have therapy. This is great news. Whatever your difficulty – depression, anxiety, stress, relationship issues, addiction, obsessive thoughts/behaviours, loss of purpose – you don't have to keep suffering! All of these problems, and others, can be treated successfully by therapy. -I work with individuals and couples, and run workshops and retreats for groups. -The forms of therapy I use are Intensive Short-Term Dynamic Psychotherapy (ISTDP) and Emotion Focussed Therapy. They are both based upon thirty years of clinical observation and research designed to determine the most effective and efficient ways to rapidly implement change in therapy. -Due to the focused and structured nature of my therapy approach, my clients often tell me that we've accomplished more in our first few sessions than they have in years of previous psychotherapy. My therapy approach is collaborative and I take an active and involved position during the sessions. I am both compassionate and challenging while encouraging you to take a new look at old patterns so that you can heal from past wounds and live your life more fully.
Areas of Expertise
Alcohol And Drug Use
,
Anxiety And Depression
,
Assertiveness
,
Body Image
,
Childhood Issues
,
Confidence
,
Decision Making
,
Gambling
,
Goal Setting
,
Grief And Bereavement
,
Life Direction
,
Mediation
,
Migration And Relocation
,
Motivation
,
Parenting
,
Personal Development
,
Phobias
,
Relationships
,
Self Esteem
,
Sexual Abuse
,
Spirituality
,
Stress And Burnout
,
Trauma Recovery
Service Options
In-person appointment, Telephone, Webcam
Fees & Payment Options
£70 per 50 minute session payable in cash for face to face sessions. Payment by paypal or bank transfer for online and telephone therapy.
---
Professional Details
Professional Association Registration Details
UKCP (United Kingdom Council for Psychotherapy)
Qualifications
M.A. Psychotherapy and Counselling
Post Grad Diploma in Counselling and Psychotherapy
Post Grad Diploma in Couples Therapy
---
Contact Darylle Monnington