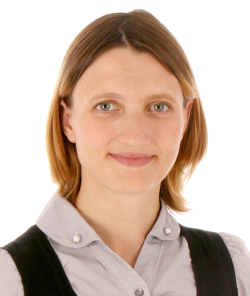 Caroline Macrory - Write As Rain
Online Therapist, Online Counsellor, Online Coach • Female
We are the Expressive Writing specialists.
www.write-as-rain.co.uk send an email
---
About the Practitioner
Did you know that it's often easier to write something than to say it? Or that there is over 25 years worth of clinical evidence that supports the benefits of writing for therapy?

Writing is one of the most powerful tools we have for reflection, growth and healing. We offer a range of services that are based on the wealth of clinical evidence showing how you can use writing to improve your health and wellbeing.

Our services include:

1) 'Introduction to Expressive Writing' consultations.

These are 55 minute private one-to-one sessions run via Skype or telephone, by a psychologist or highly qualified therapist. You will learn what Expressive Writing is, the research behind it, do's and don'ts and how to get the most out of your writing.

You will be able to try out several writing exercises during the session, and have the chance to ask any questions.

These are available both for individuals looking to use writing for themselves, and for helping professionals looking to use writing with clients. Sessions are only £20 and we offer a full money-back guarantee if you're unsatisfied with the session in any way. See more at http://www.write-as-rain.co.uk/introduction-to-expressive-writing.html

2) Group Workshops.

These are Expressive Writing group workshops run in London and surrounds. See more at http://www.write-as-rain.co.uk/workshops.html

3) Our unique, holistic goal setting programme.

We take a psychologists approach to goal setting, and apply evidence-based research that ensures you can reach your goal. Sessions can be run over email, Skype or telephone. See more at http://www.write-as-rain.co.uk/our-services.html

4) Writing Therapy.

Sometimes emailing a therapist can be much easier than talking. Firstly, it's less embarrassing. You can be yourself online-more honest and authentic, without worrying what anyone will think. This is called the Disinhibition effect, and being open and honest is key for effective therapy.

Secondly, there's no travel, no appointments, no waiting and no fuss. Simply email through whenever it suits you-during your lunch hour or curled up in bed with a cup of tea. You can email once or as often as you like. There's no commitment or demands on you-we're here for you when you need it.

Write As Rain is the first professional, online therapy service that offers this unique and effective approach to therapy. We combine traditional psychological methods with the benefits of writing.

Our clinical approach combines taking the tasks of many 'talk therapies', such as Cognitive Behavioural Therapy (CBT), Acceptance and Commitment Therapy (ACT), Mindefulness and Person-Centredness, and applying them through writing. You can read our White Paper on our comprehensive clinical framekwork here: http://www.write-as-rain.co.uk/clinical-framework.html

At Write As Rain we specialise in supporting people with all the contemporary problems we face-including career, work-life balance, transition, relocation, parenthood, singledom, relationships, Anxiety, Depression and more. See more at http://www.write-as-rain.co.uk/how-it-works.html


Areas of Expertise
Anxiety And Depression
,
Assertiveness
,
Body Image
,
Career
,
Childhood Issues
,
Confidence
,
Decision Making
,
Financial Issues
,
Goal Setting
,
Grief And Bereavement
,
Life Direction
,
Migration And Relocation
,
Motivation
,
Pain
,
Parenting
,
Personal Development
,
Phobias
,
Relationships
,
Self Esteem
,
Sexual Abuse
,
Sexual Problems
,
Sexuality
,
Stress And Burnout
,
Trauma Recovery
Service Options
Email, Telephone
Fees & Payment Options
Introduction to Expressive Writing private sessions are £20/55 mins
Writing Therapy (one letter and one reply) is £40
Workshop prices vary.
Payment methods include bank transfer and Paypal.
---
Professional Details
Professional Association Registration Details
BPS (British Psychological Society)
National Counselling Society - Organisational Membership
Qualifications
Registered Psychologist with Australian Health Practitioner Regulation Agency (AHPRA), 2008-Present
Two year Psychology Internship, SAL Consulting, Australia
Master of Arts, Honours, Psychology, University of Edinburgh, UK
---
Contact Caroline Macrory